Stop being a pussy by taking action and facing your fears head-on. Embrace discomfort and seek out challenges to build mental and emotional toughness.
Being afraid is a natural human emotion, but it can also hold you back from achieving your goals and living a fulfilling life. It's easy to fall into the trap of avoiding uncomfortable situations or taking the easy way out, but this only reinforces the fearful mindset.
To truly stop being a pussy, you need to step out of your comfort zone and face your fears head-on. Embrace discomfort and seek out challenges to build mental and emotional toughness. This may take time and effort, but the reward is a more confident and resilient version of yourself. In this article, we will explore strategies to help you overcome your fears and become a stronger, more courageous person.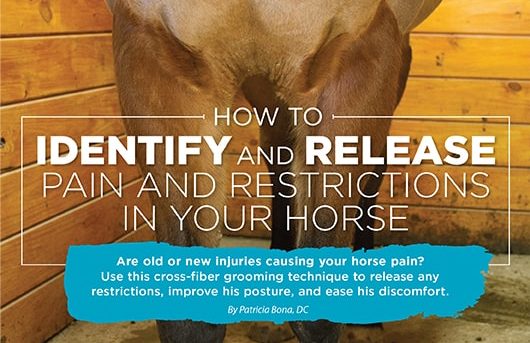 Credit: drpatbona.com
Understanding What Keeps You Stuck
Recognizing Fear And Self-Doubt
Breaking free from feeling stuck in life starts with acknowledging the negative emotions that are keeping you there. Often, these negative emotions comprise fear and self-doubt. Some of the ways that negative emotions can manifest include:
Constantly putting yourself down
Avoiding taking risks due to fear of failure
Procrastinating on tasks that can help you move forward
Comparing yourself to others and always feeling inadequate
How They Hold You Back
Fear and self-doubt manifesting in these ways can hold you back in numerous ways. They can:
Keep you from taking necessary risks to achieve what you want in life
Lead to indecision and apathy in goal-setting
Undermine your confidence and self-esteem
Cause you to settle for less than you deserve in different aspects of life
Overcoming The Fear Of Failure
Overcoming the fear of failure is crucial in breaking free from being stuck. Remember, failure is not an end-all and be-all. It can be a learning opportunity that helps you grow and develop through life. Here are some ways to face and overcome the fear of failure:
Change your perception of failure – rather than viewing it as a defeat, see it as an opportunity to learn and move forward
Take small risks –push yourself to try new things and make mistakes, learn from them and continuously build your confidence
Practice self-compassion – be kind to yourself and understand that failure is part of life
Set realistic goals – break down your goals into smaller, manageable tasks that are achievable, and align them with your passions and strengths.
By understanding what's holding you back, you can start making positive changes in your life. Utilize these tips to overcome fear and self-doubt, take calculated risks, and get started on the path to success.
Personal Reflection To Build Self-Confidence
You may have heard the phrase, "fake it till you make it," but true self-confidence comes from within. And the only way to build that confidence is through personal reflection. Here are some tips for gaining a better understanding of yourself and building a strong sense of self-confidence.
Identifying Your Strengths And Weaknesses
Make a list of your top three strengths and weaknesses.
Reflect on how your strengths have helped you in the past and how they can help you in the future.
Identify your weaknesses and come up with a plan to overcome them.
Keep in mind that everyone has weaknesses, and it's okay to ask for help.
Finding Your Purpose And Passion
Ask yourself what you're truly passionate about.
Reflect on how you can align your passions with your daily life.
Consider taking a personality test or career assessment to gain a better understanding of your strengths and interests.
Remember that finding your purpose may take time, and that's okay.
Creating A Positive Self-Image
Practice positive self-talk and remind yourself of your strengths and accomplishments.
Surround yourself with positive and supportive people.
Dress in clothes that make you feel confident and comfortable.
Don't compare yourself to others; everyone has their own unique journey.
Remember, building self-confidence takes time, effort, and personal reflection. But with the right mindset and tools, you can become more confident in yourself and your abilities.
Strategies For Building Confidence
As humans, we all encounter times when we doubt ourselves and our abilities. Building confidence is an essential skill that can help you overcome this self-doubt and achieve your goals. Here are some proven strategies for building self-confidence:
Setting Achievable Goals
Setting achievable goals is an essential first step to building confidence. Here are some helpful tips for goal-setting:
Be specific: Set specific goals that are clear and measurable. This will help you stay focused and motivated.
Be realistic: Avoid setting unrealistic goals that are too difficult to achieve. Setting unattainable goals can lead to frustration and self-doubt.
Break it down: Break down larger goals into smaller, more manageable tasks. This will make them less intimidating and easier to tackle.
Embracing Challenges
Embracing challenges is another key strategy for building self-confidence. Here's how:
Step outside your comfort zone: Try new things and take on challenges that might scare you. This will help you learn and grow.
Focus on progress: Don't worry about perfection – focus on progress. Celebrate every small win and use it as motivation to keep going.
Learn from failure: Failure is a natural part of the journey towards success. Embrace it, learn from it, and use it to improve.
Practicing Self-Care
Taking care of yourself is critical to building confidence. Here are some self-care practices to try:
Get enough sleep: Aim for 7-8 hours of restful sleep each night. Lack of sleep can negatively impact your mood, energy, and focus.
Exercise regularly: Exercise releases endorphins, which can boost your mood and help you feel more confident and capable.
Practice gratitude: Focus on the positive aspects of your life and practice gratitude daily. This can help shift your perspective and boost your mood.
Building confidence is essential for achieving your goals and living a fulfilling life. Use these strategies to help boost your self-confidence and overcome self-doubt. Remember that building confidence is a journey, not a destination – give yourself time and grace to grow and learn along the way.
Cultivating A Confident Mindset
When it comes to stopping the habit of being a pussy, cultivating a confident mindset is key. It's not about being arrogant or self-absorbed, but rather about having faith in your abilities and being unafraid of challenges. Here are three effective ways to cultivate a confident mindset:
Challenging Negative Self-Talk
Negative self-talk can be a significant deterrent when trying to cultivate a confident mindset. It's essential to be aware of the messages you're repeating to yourself and to challenge them. Here are some ways to do this:
When you have a negative thought, challenge it with a positive thought or affirmation.
Keep track of your negative thoughts and identify any patterns. Write them down and challenge them.
Remind yourself of past successes and how you overcame obstacles.
Practicing Positive Affirmations
Positive affirmations are statements you can repeat to yourself repeatedly to cultivate a positive mindset. Here are some examples:
I am capable of achieving my goals.
I am confident in my abilities.
I am worthy of happiness and success.
I am in control of my emotions.
I am strong, capable, and resilient.
Developing A Growth Mindset
A growth mindset is the belief that you can develop and improve your skills and abilities. Instead of assuming that your abilities are fixed, a growth mindset assumes that you can learn and improve. Here are some ways to develop a growth mindset:
Embrace challenges and view them as opportunities to learn.
View failure as a learning experience.
Set goals and focus on progress rather than perfection.
Surround yourself with people who have a growth mindset.
Cultivating a confident mindset takes time and effort, but the results are worth it. With these techniques, you can begin to shift your mindset and develop the confidence to tackle any challenge that comes your way.
Practicing Confidence In Real-Life Situations
Having confidence in yourself is a vital aspect of achieving success in all areas of life. However, practicing confidence in real-life situations can be intimidating and overwhelming, especially if you're naturally shy or introverted. In this section, we'll explore the key ways to practice confidence in social situations, assertiveness in communication, and in the workplace.
Presenting Yourself Confidently In Social Situations
Whether you're attending a social event or meeting new people, presenting yourself confidently can make all the difference. Here are some key tips to follow:
Dress for success: The way you dress can impact your level of confidence. Dressing well can give you a boost of confidence, make you feel more in control, and impress others.
Good posture: Stand up tall, keep your head held high, and make eye contact with those you're interacting with. Good posture is a sign of confidence and can help you feel more assertive.
Smile: A warm and genuine smile can go a long way in making others feel comfortable and open to conversation. It also shows that you're happy and confident in your own skin.
-colonize your body language: keep your arms uncrossed, and lean slightly toward the one you're speaking to. By creating an open body language, you become more approachable.
Practicing Assertiveness In Communication
Assertiveness in communication is essential in personal and professional relationships. It reinforces your self-esteem and prevents others from taking advantage of you. Here are some ways to practice assertiveness:
Use "i" statements: Instead of phrasing your sentences negatively, you can rephrase them appropriately using "i" statements.
Ask for what you need: Be clear and concise while communicating. Express your needs and wants and ask for help if you need it.
Be firm: Stand your ground, but be respectful and polite. Assertiveness is not rude. It's just a way of making sure your voice is heard.
Listen: Communication is not just about expressing your thoughts and opinions; it also requires actively listening to others. Acknowledge and validate their feelings and ideas.
Applying Confidence In The Workplace
Confidence in the workplace can help you achieve your goals, assertively communicate, and create impactful professional relationships. Here are some key ways to apply confidence in the workplace:
Take on new challenges: Stepping out of your comfort zone and taking on new challenges is a great way to boost your confidence in the workplace.
Trust your decision-making abilities: Believe in your decisions and trust your instincts. It will help you to make bold decisions, despite hurdles.
Set boundaries: Be clear and concise about your expectations and limits around tasks, timelines, and your work. Setting clear boundaries help you build trust with your colleagues and ensure an excellent work-life balance.
Practicing confidence takes time and consistent effort. By applying these tips, you can slowly build your confidence, both in your personal life and professional career. Keep practicing and honing your confidence skills, and you'll be unstoppable in no time.
Frequently Asked Questions Of How To Stop Being A Pussy
How Can I Stop Being A "Pussy"?
Stop letting fear control your actions, take risks, and face challenges with an open mind. Embrace your confident side and don't let negative self-talk hold you back.
What Are Some Habits That Make Us "Pussies"?
Overthinking, perfectionism, procrastination, pessimism, and being too self-critical can hinder our growth and hold us back from taking risks.
How Can I Overcome My Fear Of Failure?
Recognize that failure is a natural part of the learning process, make a plan for success and failure, and focus on the lessons learned from failure to help you improve.
What Is The Importance Of Being Confident?
Confidence helps you to be more resilient to setbacks, allows you to take risks, helps to build strong relationships, and increases the chances of success in any ventures.
How Can I Become More Confident In Myself?
Start by identifying your strengths, practice positive self-talk, and set goals for yourself. Also, remove negative influences and surround yourself with supportive people.
Conclusion
Becoming a confident and assertive individual is not easy, but it is not impossible. Embracing discomfort, facing your fears, and making small steps towards your goals are essential in the journey of building self-confidence. By practicing self-compassion, challenging negative thoughts, and focusing on your strengths, you can overcome your self-doubt and become a stronger, more resilient version of yourself.
The road towards becoming a badass individual may be rocky, but with hard work and dedication, you can overcome every obstacle that comes in your way. Remember, you are not defined by your mistakes, insecurities, or failures; you are defined by your willingness to grow and improve.
So, take action today, and begin your journey towards becoming a confident, assertive, and fearless badass.